As a Rare Birds Ambassador and Mentor, Phil has used his experience as a serial entrepreneur to help others to build strong businesses and he has formed some great relationships along the way
You teach entrepreneurship at UNSW. Aren't entrepreneurs just born that way? What do you teach in the program? 
Entrepreneurs are born but the thing is that some people don't know that building a side-hustle or a company is an option! Exposing students, and in my case MBA candidates, to this career option can set them on a very different and exciting trajectory.
How and when did you get a passion for life-long learning? 
When I enlisted in the Army from school I met and worked with exceptional men and women. The ones I admired the most valued learning and self-improvement. That rubbed off on me and I created habits for learning. That became turbo-charged when I became an entrepreneur and started my first venture. I had to learn and do just about everything to get the company going.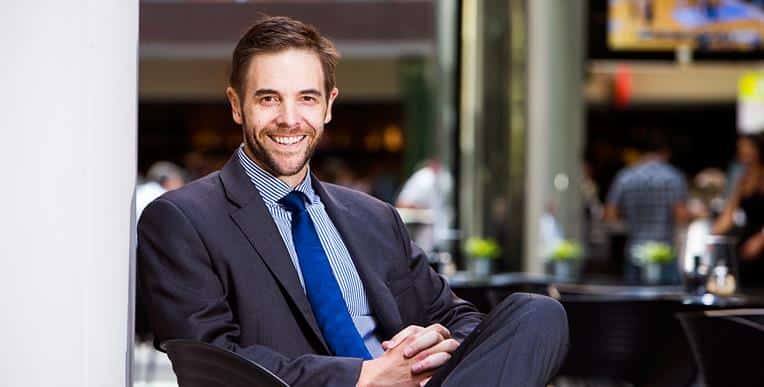 How and what do you learn by teaching?
They say to teach is to learn. That's because you learn how much you know (and how much you don't!) about a topic. I find it exhilarating because I might just be able to persuade someone to start a side-hustle or become an entrepreneur and build a company that changes the world.

What is the most interesting thing you have learned from mentoring someone?
Actually there are two: First, I will often see the answer to the issue they're grappling with, but it takes time for that answer to make sense in their context. That means you have to be patient as they process and act on or park your advice. Second, mentoring isn't a one-way street. I learn a tremendous amount from my mentees and if I need their help, I ask. That has forged unbelievably strong relationships and I love that.
Mentoring isn't a one-way street. I learn a tremendous amount from my mentees and if I need their help, I ask. That has forged unbelievably strong relationships and I love that.

What has been your biggest lesson in business, the one that changed everything?
That my superpower, which is persuasion, is a double-edged sword. When put to good use, I can move mountains. If I oversell, that can become problematic.
You are a serial entrepreneur. Do you have the journey from launch to sale mapped out at the beginning? What is the process?
There are two ways to answer this. I never launch a venture with the intent to sell it. It creates the wrong incentives from the outset. It also skews how you view the problem and the work that needs to be done. I do however launch a venture with a very clear view on what my first product sale will be, ideally as soon as possible.
One of my most popular blog posts is 'How To Validate An Idea In 30 Days' in which I talk about the process to secure pre-sales in the first 30 days if you're selling to consumers or within 60 days if you're selling to businesses. When you get the fundamentals right, consistently grow value and have a bit of luck on your side, the prospect of selling the company becomes a little more real.

What is a simple mistake that many entrepreneurs make, but is easily avoided?
Build it and they will come. This happens a lot. Instead, build a community around the problem you are trying to solve, understand the problem intimately and focus on turning that community into raging fans as you build a product to solve the problem.

What advice would you give someone looking to turn a side-hustle into a full-time business?
Enjoy the process of building the rate of revenue growth so you can have absolute conviction and excitement as you make the transition from side-hustle to full-time company builder.

What do you tell your daughters about entrepreneurship?
That it's about creating a better future at scale.

Anything else you would like to add?
I've learned a lot from building four companies and believe strongly in paying it forward. You can find over 400 lessons on my website and I write a weekly newsletter. Everything is free and you can subscribe to my newsletter at philhsc.com.
To learn more about Phil, watch the video below!
Related Articles: