Our mentors are dedicated to helping you achieve your goals and supporting you to realise greater business success.
The program is available to all SMB owners and entrepreneurs honestly seeking to advance their personal and business development by way of one-on-one mentoring.
We like to call it the 'MBA of Life Skills and Know-how.' This is knowledge that you won't read in any textbooks. It isn't theory: it's hard-learned experience, passed on one-to-one through open and trusting dialogue.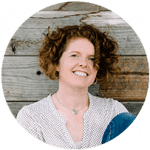 "During the 12-month mentoring program we had the unexpected opportunity to purchase a neighbouring vineyard. Going through the process of integrating the new farm with our existing operations with my mentor was incredibly valuable. As a regional business having a mentor that connects me to other industries, networks and ideas has been indispensable."
Sarah Collingwood, Four Winds Wines, Rare Birds Mentee
The 12-month program provides you with 2 hours per month with your mentor. You also have access to our online platform where you can set goals, track your progress and milestones, and get access to content and missions from the exclusive mentoring platform library.
What will be expected of me?
We appreciate that your time is limited, therefore all we ask is that you commit two (2) hours each month for twelve months. Communication with your Mentor can be in person, on the phone, and/or through free apps such as Skype or Google Hangout.
How will I be matched with my Mentor?
Mentors and Mentees are matched through Rare Birds' online platform via an algorithm that matches candidates based on their skill-set, personality, experience and business needs. Once we run your match sessions on the platform, the Rare Birds team then assesses your mentor match personally to assure they are a good fit personality-wise as well as business-wise.