Mentoring an entrepreneur or an emerging corporate leader is a brilliant way to give back and nurture diverse talent. And you'll be surprised what you learn in return.
Corporate mentoring with Rare Birds measured programs provides the vehicle for candid conversations that enable cultural change from the top down and bottom up.
Share priceless insight into how to manage a team or client, pitch a business case, apply for a promotion, or attack an important internal or external project.
Experienced business owners can share their insights with an entrepreneur and will be matched to suit exactly what they need and where they are on their journey for maximum impact.
Rare Birds seeks Mentors from a range of backgrounds to mentor employees and entrepreneurs from different industries. Give them the confidence and practical insights they need to soar by volunteering as a Mentor in our highly impactful mentoring program.
Mentors generously volunteer their time and are asked to commit to 2 hours per month for a 12-month period.


"Business is business, particularly in corporates. If they're not in the same industry, they're not talking about the same jargon, they're opening their minds to different perspectives that still understand what it is to be, a line manager for example. It also prevents poaching."
Jo Burston, Founder of Rare Birds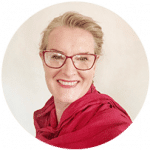 "I've been a mentor with Rare Birds for six months. In that time I have been mentoring two women, senior execs at mid career levels. It's been a remarkable privilege being able to support & empower these women as they take on challenges and seek to develop themselves."
Sarah Churchward Norton, Systems and Organisational Consultant, Leadership Coach, Rare Birds
What will be expected of me?
We appreciate that your time is limited, therefore all we ask is that you commit two (2) hours each month for twelve months. Communication with your mentee can be in person, on the phone, and/or through free apps such as Skype or Google Hangout.
How will I be matched with my mentee?
Mentors and mentees are matched through Rare Birds' online platform via an algorithm that matches candidates based on their skill-set, personality, experience and business needs. Once we run your match sessions on the platform, the Rare Birds team then assesses your mentor match personally to assure they are a good fit personality-wise as well as business-wise.