Our Mission
To create, support and promote diverse and inclusive workplaces, where opportunities in entrepreneurship and leadership exist for everyone.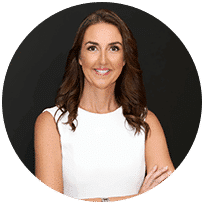 Our CEO - Jo Burston
As one of Australia's most successful serial female entrepreneurs, Jo Burston is a passionate advocate for diversity and inclusion and its impact on talent retention and business success. Jo founded 'Inspiring Rare Birds' with a mission to empower more women entrepreneurs, after she found that school students in 2013 either hadn't heard of an entrepreneur or thought it meant 'a man'. In 2017, after achieving great inroads for women entrepreneurs, Jo extended the Rare Birds mentoring program to corporate organisations to drive greater impact from their diversity and inclusion strategies. Jo is energetic in her support of Rare Birds community members and in the pursuit of achieving equality and inclusion in markets in Australia and globally.
What We Do
We transform individuals and businesses through quantifiable diverse and inclusive solutions that deliver improved talent retention, innovative practice and overall commercial value.
Our world-class mentoring programs - fully managed and measured for both small businesses and corporate organisations -instil business confidence, entrepreneurial thinking and leadership skills in emerging leaders with high-impact to diversity and inclusion strategies.
Rare Birds also hosts intelligent and captivating events across Australia including rural and regional hubs, bringing the brightest and boldest minds in business, technology, entrepreneurship and creative industries to inspire and educate both our Mentors and Mentees.
Education is another cornerstone of what we do; providing practical workshops and masterclasses for people starting and growing a business.
Rare Birds is able to have a global impact because of a network of passionate, highly successful Ambassadors who walk the talk, and affiliate partnerships with some of the world's leading businesses.
Together, we are impacting the UN Sustainable Development Goals - Goal 4: Quality Education, Goal 5: Gender Equality and Goal 10: Reduced Inequalities.

"This program has been a personal success for me and has also helped me develop in so many ways other than business."

"Talking to people who come from different backgrounds shines amazing light on things. Allowing that diversity of industry background to come together is not something we always get access to and it's been a real asset."

PwC uses Rare Birds to accelerate its Directors and Senior Manager pipeline into a cohort of Partner-ready females to position the firm to achieve its 40/40/20 Partnership admission target.

"Being a soundboard and sharing my experiences has given me a refresher course for myself. After doing something for so long we often forget the fundamentals and that through fresh eyes, engagement and communication come ideas and innovation."
Corporate organisations who trust us to deliver on their diversity and inclusion
objectives, drive talent retention and business growth.