How do corporations eradicate their partnership gender gap when biased hiring and promotional practices persist? PwC Australia invested in a mentoring program to ensure its leadership opportunities were not only accessible but truly inclusive.
In 2018, PwC Australia adopted the Rare Birds corporate mentoring program to accelerate its Directors/Senior Managers pipeline into a cohort of Partner-ready females in line with its ongoing 40/40/20 Partnership admission target – a minimum of 40% women and 40% men, with the remaining 20% being from any gender identity. 30% of PwC Australia's partner admissions will also have a diverse cultural background. Gender targets for experienced hire appointments at a Director level is 50%.
The firm is focused on achieving greater diversity and inclusion in its senior leadership roles.
Of PwC Australia's 649 partners, 488 are men and 161 (24 per cent) are women
Piloted mentoring to attract female workers to leadership opportunities
17 participants were matched with external mentors which was said to be one of the key reasons for the success of the program
30% citing the program as a reason to stay with PwC in the next 12 months
PwC is a multinational professional services network of firms that focuses on connecting people, businesses, technology and ideas to solve problems. The most important problems are better solved together – something PwC Australia calls 'The Together Effect', The firm focuses its efforts on building and maintaining a diverse, high performing, inclusive workforce that works flexibly and collaboratively.
PwC Australia has a keen focus on accelerating leadership pathways for female employees. Seventeen mentees were matched with expert mentors across various industries, to gain practical advice, encouragement and support;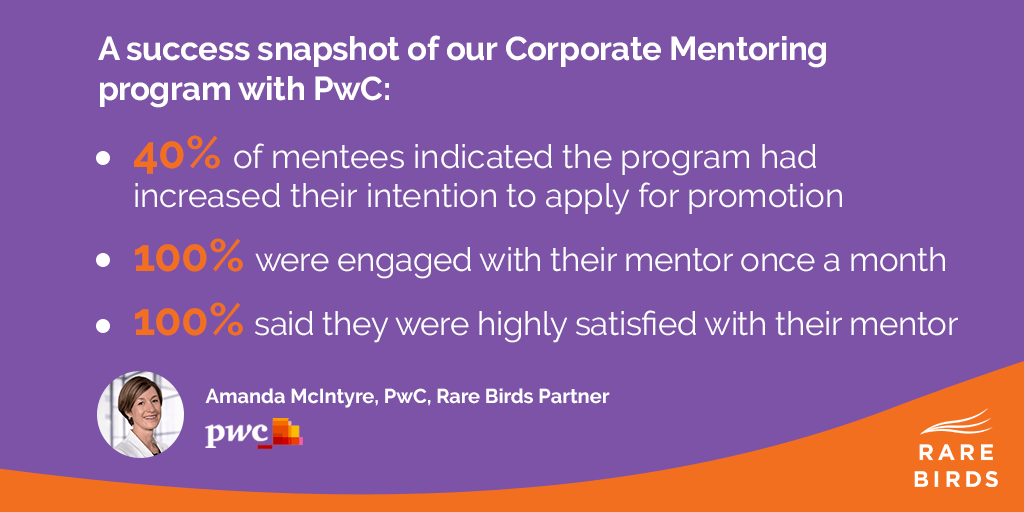 One mentee said, "I loved meeting with my mentor – she helps troubleshoot issues, holds me to account for the things that I said I would do and inspired me to do and be more."
The mentees found great value in forming a relationship with an external mentor to facilitate open communication that surpassed the limitations of internal hierarchies.
"The participants indicated that the independence of the Rare Birds program, coupled with the integration and internal community that they have built was a key reason for their positive feedback."

PwC Australia Partner, Amanda McIntyre.
Some of the key learnings taken from the feedback survey were:
The knowledge exchange was stretched and the value transcended the PwC Australia professional framework
Building a trusted relationship with someone outside of the firm made it easier to be honest and open
The power of a well connected mentor; the networking opportunities and avenues for professional collaborations that came from it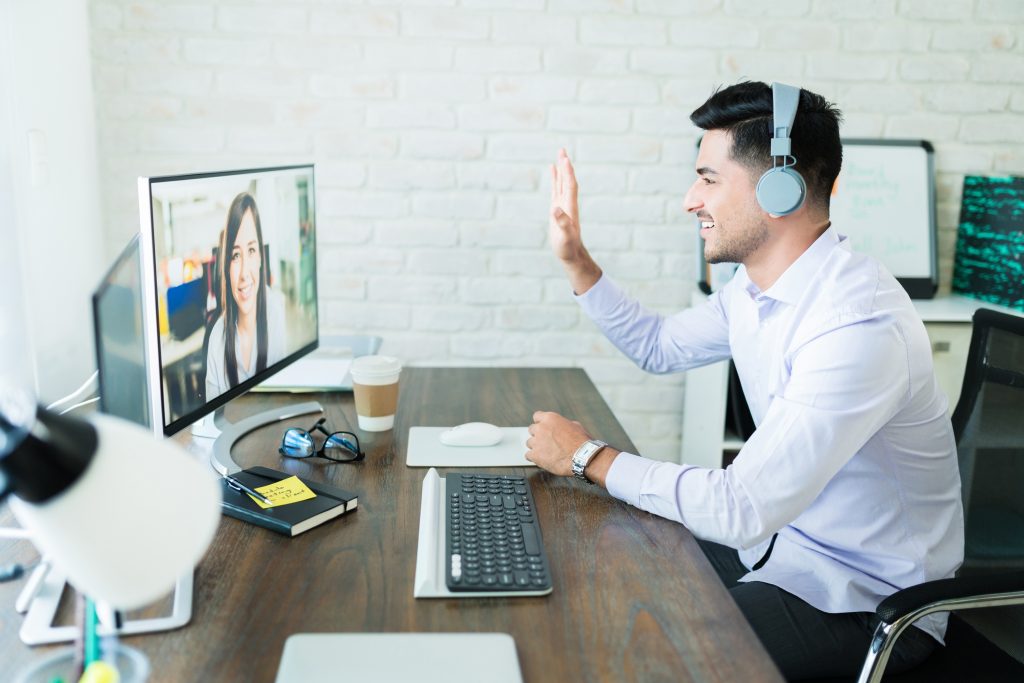 So how does a gender-balanced leadership team translate into business and financial outcomes?
Companies that have diverse management teams have 19% higher revenue due to the diversity in idea exchanges, Harvard Business Review.
Higher representation of women in C-suite level positions results in 34% greater returns to shareholders, Fast Company.
Expanded market awareness drives commercial results; diverse teams are poised to recognise new and different market opportunities, Forbes.
In order to facilitate that, we're constantly adjusting the program and integrating feedback to ensure that we maximise our D&I impact.
"Rare Birds has been extremely responsive to feedback on the administration and delivery of the program, and have made adjustments to ensure they are delivering on our corporate needs."

PwC Australia Partner, Amanda McIntyre.
As a result of our success with PwC Australia, we're in the process of matching a second cohort of mentees with our mentors.
We look forward to continuing our work with PwC Australia and maximising 'The Together Effect' in a diverse and inclusive environment!
Find out more about Rare Birds corporate mentoring programs.