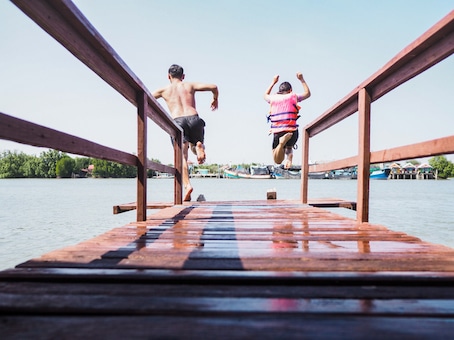 Entrepreneurs often say that co-founder relationships are like marriages. You find out the best and worst of your business partner throughout your journey. It's great to have the support of a co-founder but when the going gets tough things can go awry.
These 10 pros and cons of having a co-founder may help decide if you need one or if you are better going solo.
The pros
1. Complementary skills
A co-founder can be a great addition to your business when they have complementary skills. A tech co-founder could help launch an app or SaaS platform when you do not have the skills to do so.
2. Two brains, one goal
Co-founders are great for sharing ideas and challenges of running a business. Rather than relying on your own brainpower, with a co-founder you can bounce ideas off one another and get a different point of view. Two brains can be better than one and that other brain is great for sanity-checking your ideas.
3. Trusted support
You and your co-founder will be a team in the good times to celebrate the wins and bad times when you need to support one another. 
4. Mitigate risk for investors
Having a co-founder on board shows investors that someone has already bought into the idea, besides you! A team of two validates the business and can settle any qualms investors might have about the probability of success.
5. Shared resources
Ideally you and your co-founder will be come from different backgrounds and have different connections, and spheres of influence. Combining forces will enable you to create a larger impact, so you can scale faster. 
The cons
1. If they're not 100% in, they need to be 100% out 
It can be challenging getting your co-founder to commit to the same level of involvement as you. If they're not 100% 'on the bus', then at some point you may have problems.
2. Staying aligned over time
As the business grows and evolves so too might your personal view of the direction the business should move in. This could be a sticking point if your co-founder has a different plan in mind.
3. Disagreements
Not everyone thinks alike and disagreements are a common problem that breaks up co-founding teams. 
4. Commitment
Committing to a co-founder is a big step. You will be contractually obliged to stick with them in good times and bad, or you might end up out of pocket.
5. Dividing up work
Working out who is responsible for what can cause rifts, especially if you and your co-founder have similar skill sets.
Before you take the leap
If you are thinking of finding a co-founder for your business it's essential you share the same vision. Make a list of ideal qualities you would like in your co-founder and skills you lack.
If you do choose to get a co-founder on board sign an agreement to protect each party. Use a free template as a starting point.
Are you a founder who is experiencing problems in your business? Rare Birds can connect you with a mentor who can help steer you through the maze of uncertainty, which may be creating problems for you and your co-founder. 
Related articles:
21 Entrepreneurial Tips For Making It Big